A good modern coffee table can make or break a living room. While, traditionally, these tables are a must, many have shied away from this piece of furniture in fear of bruised shins and bulking up rooms.
The art of finding that perfect piece of furniture is not lost to the ages. All it takes is some basic information and knowing what to look for.
These coffee tables are for more than a cup of Joe. Used for quick dinners, a place to prop up feet, and really just anything else, they can become the centerpiece of the entire room.
Since coffee tables isn't right for the room, then it can become an overwhelming force ruining the entertaining space.
As a rule of thumb, they should be half the length of the couch so it does not spill out into walk ways. The height of the table must be even with the cushions of the couch.
While rectangle designs have always been the standard, a round coffee table should be considered if you have a limited amount of space; such as in small apartments.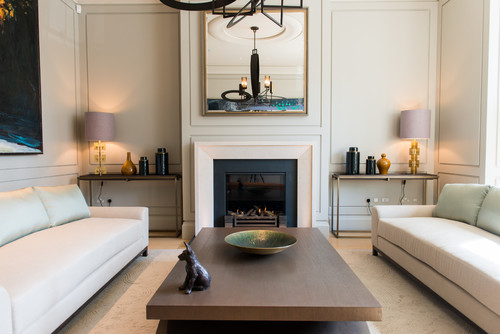 Not only will this eliminate those painful and troublesome corners but a rounded coffee table naturally draws crowds around it.
Large square tables are common in homes that are trying to have a modern look but these dimensions will not work for everyone. It comes back to space.
If you have enough space, then go for a square model, if not then stick with a rectangle.
Form and function should work in harmony when it comes to any piece of furniture.
If you have children, then think about a one made from rustic solid wood coffee table as it presents a sturdy surface that is suitable for climbing, school work, and even those cocktail parties.
Checkerboard Coffee Table . Image credit diynetwork.com
Of course you do not have to sacrifice style for function and there are many coffee tables that are suitable for nearly any decor.
When shopping for a coffee table it is important to shop around not only in those trendy stores but in thrift stores and at garage sales as well.
You never know what treasures you'll find there. They are a great way to tie a room together and provide a place to sit, to eat, and to socialize.
If you're keen on DIY, then the following are just a few of the best coffee tables we have found on the internet, which may interest you: